We're T minus 18 1/2 weeks until our new addition debuts, so we thought we'd better start working on baby's room (even though our babies don't tend to use their rooms a whole lot in their early days).
We've never designed a gender-neutral room before, so this is a bit different for us (but we're up for the challenge).  I mentioned before that we're thinking turquoise and yellow, and that's still our plan.  Think of those more as accent colors, though.  We want the majority of the nursery to be bright white and a little grey.  Then we'll do pops of colors … focusing on turquoise and yellow, but not too overboard (did that already with our red and blue nursery that had to go).
We've make one purchase so far … a rug.  Here it is:
It was too good of deal to pass up … $204 for an 7.5′ x 9.5′ rug (70% off sale still going on … )
We also have two frames from CB2 for the room (thanks, Mom!):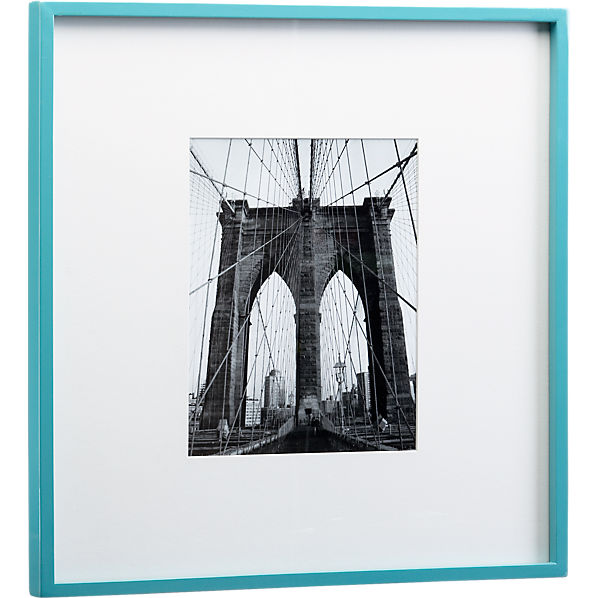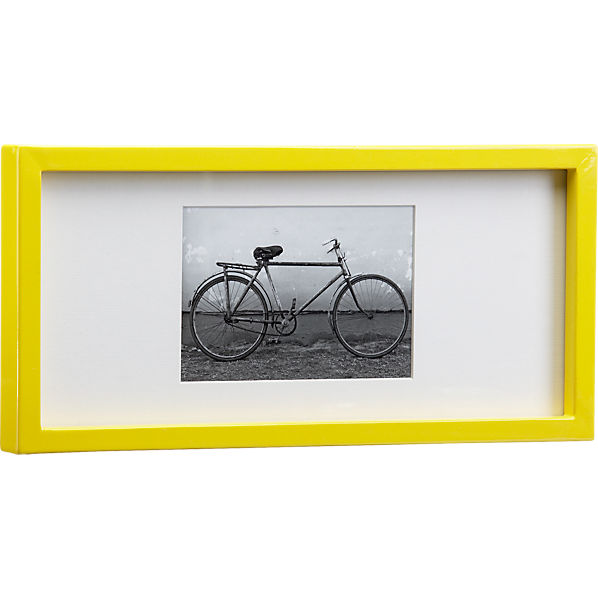 Here's the room at the moment:
I can. not. wait. for that beige to go, and for some nice, bright white to go up all over the walls and ceiling!!!
All the walls will be white, but we're contemplating a grey striped accent wall behind the dresser.  Here's some inspiration shots:
Do you love the striped walls as much as I do??  And now for this baby's nursery inspiration board …
So … any thoughts?  Too many patterns going on??  I'm especially worried about the stripes on the wall and the rug pattern.  If it's too much, I have several other places in mind for the rug …
We're planning on DIY'ing a lot of the nursery (and sharing it here, of course).  I've got plenty of sewing ahead (crib sheets, changing pad covers, blankets, pillow covers, curtains, etc), so stay tuned (and wish me luck and motivation …).  I'd also love to find some fab vintage or thrift store items to repurpose and add to the mix (and help keep our budget down).
Speaking of budget (financial-advisor-hubby's eyes just got wide, and his ears perked up) … here's where I see the numbers right now:
Baby #3 Nursery Budget:
We already have (from baby 1& 2):
We've already purchased for baby 3 (or received as gifts):
And finally … here's what we still need:
Knobs for dresser from Anthropologie;  $6*12 = $72
Honeycomb Shelf from Land of Nod $59
Side Table $80
Lamp $50
Paint $135
Light Fixture $100
Fireplace update $150
Storage $100
Artwork  $150
Accessories  $100
Fabric for  the following $150:

Changing Pad Cover
Crib Sheets
Crib Skirt
Curtains
Blankets
Pillow covers
Hamper
With my math, that adds up to another $1200 to spend on the room.  Seems like a lot to me, however, so I'm hoping it will come in a little less than $1000 with some 'good finds' and some DIY art and decor.
I'm hoping to start in on some of these projects right away, and share about one here each week.  Stay tuned for more to come (and don't be surprised if the whole design plan changes)!
Comments and suggestions are ALWAYS welcome.  Help me out with designing this nursery!!