Day 5 of our challenge continues!  I hope you're enjoying this series as much as I am!  I may never actually BUY anything from Anthropologie again!  These other ladies have shared SUCH great knock offs at just a fraction of the cost, why would I?!?
Today, I'm actually sharing my project over at Oh My! Creative.

Now … my version is actually faux leather (because that's what I had on hand), but you could totally make this with shiny silver leather (more similar to Anthro's version) for only about $5 more ($13 total vs. Anthro's $198)!  A HUGE savings either way!
Head over to Oh My! Creative now for the details!
And, in case you missed it … here are my previous knock offs from earlier this week:
Now … stop over and check out my co-challengers Day #5 projects: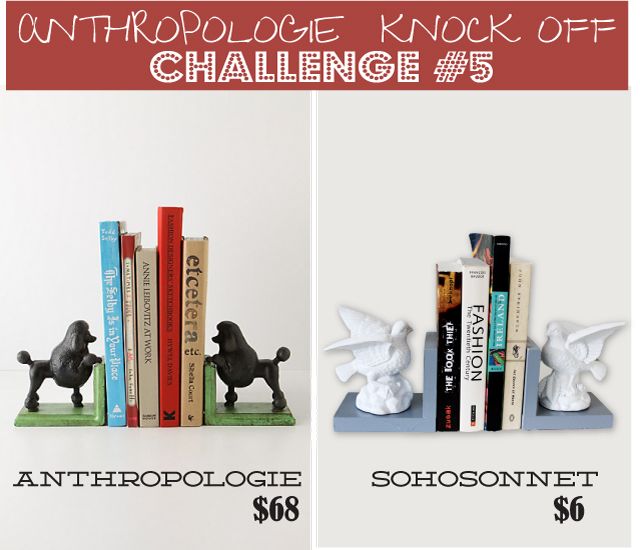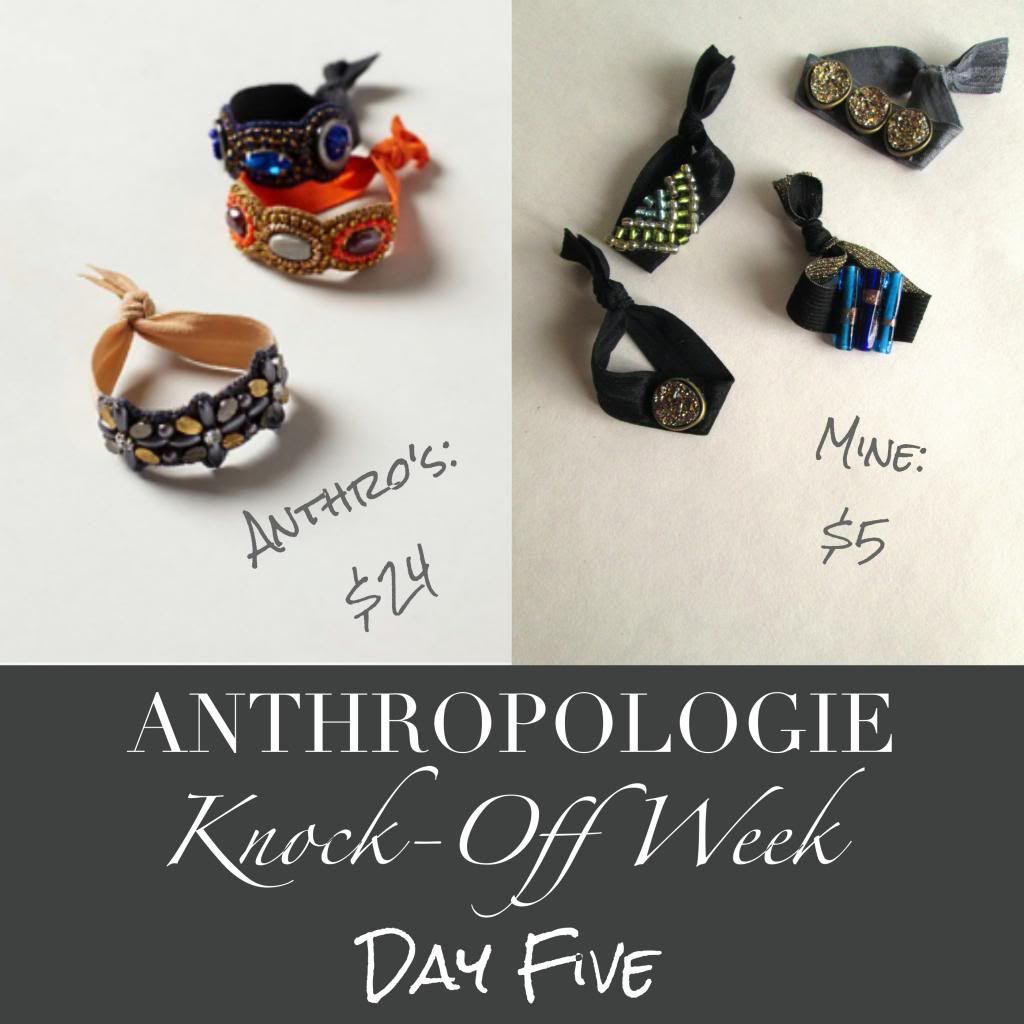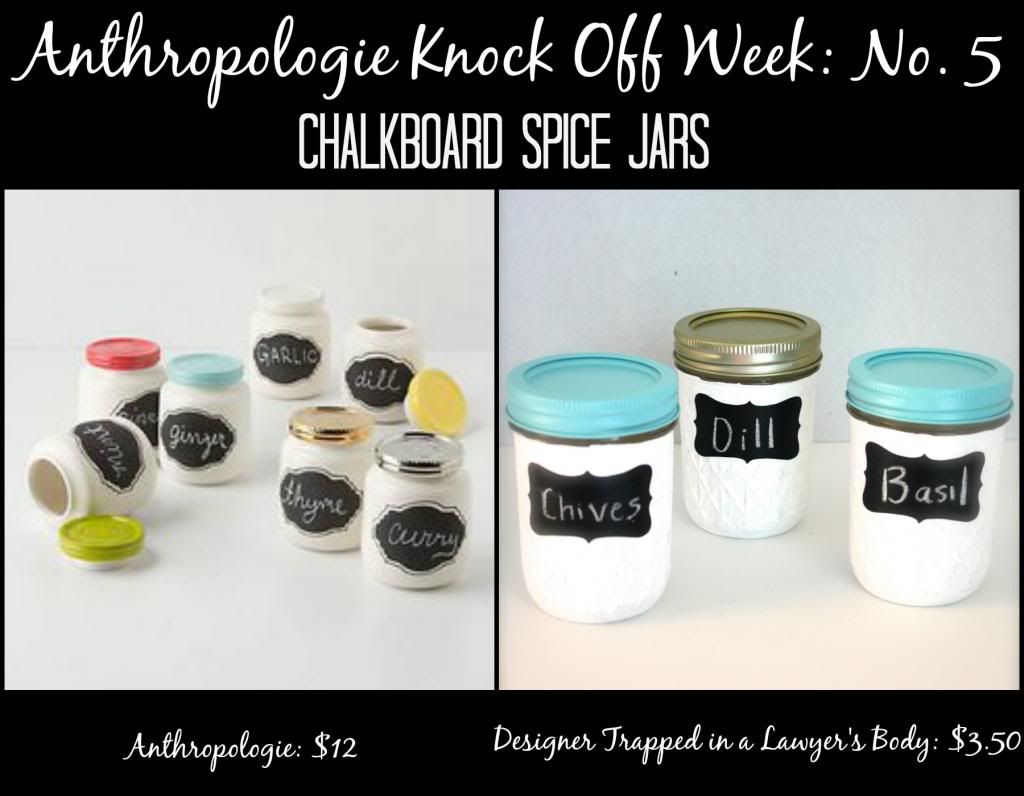 Be sure to follow our Anthro Knock-off Week Board on Pinterest.
Thanks so much for stopping by!  Be sure to stop back tomorrow for the 6th and FINAL day of this challenge.  On Saturday, we'll be opening it up to YOU with a link party.  Come and share your fabulous Anthro Knock Off's and get inspired by everyone else!